How to Convert M4V to AVI by Freeing iTunes DRM Protection?
After downloading M4V movies from the iTunes store, one may probably have the desire to transmit to his portable devices, share with his friends or watch via different media players. The contradiction may appear due to the fact that M4V files is protected by Apple's DRM protection which can only be played on Apple devices such as iPhone, iPad, iTouch, etc. So one might need to convert the video format from M4V to AVI, a more popular format, to achieve their aims.
M4V to AVI Converter is an excellent and easy to use M4V conversion program designed for both Mac and Windows users. With it, you can convert M4V to AVI format that can be freely played on various non-Apple devices, such as Android tablets/phones, Windows RT tablets, HD media players and etc. Besides, its user-friendly interface will surprise you how easy it is to convert M4V to AVI.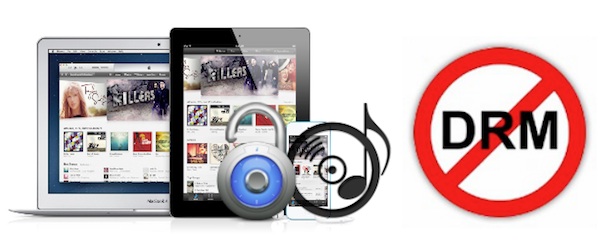 Motivated to be an advanced DRM removal software, M4V to AVI Converter offers users DIY experience with the "Customized AVI Video" output format to adjust the video size, bit rate, and frame rate, etc. according to their needs. After adjusting those parameter settings, the output AVI video will be designed more specifically for certain device. Besides AVI format, M4V to AVI Converter provides a series of other output formats such as MP4, MOV, MPEG, WMV and etc.
Limitations of M4V
M4V format is the default format for iTunes. It is a container that allows audio and video which sticks with the MP4 format and uses H.264 for the video and AAC or Dolby Digital for the audio. The difference is that it's copy-protected using Apple's FairPlay DRM copyright protection. For M4V files from iTunes, you can only play them in iTunes (the computer needs to be authorized with the account that was used to purchase or rented the video) or apple devices due to DRM protection.
Popularity of AVI
AVI, a short for Audio Video Interleave, has been the long standing format to save and deliver movies and other video files. It is a multimedia container format which contain both video and audio data in a file container for sync play audio and video. AVI runs on a number of different systems like Windows, Mac, Linux, Unix. And it's supported by all most popular web-browsers due to its simple architecture. What's more, AVI can play in mainstream media players such as Windows Media Player, VLC Player, MPlayer, The KMPlayer, etc.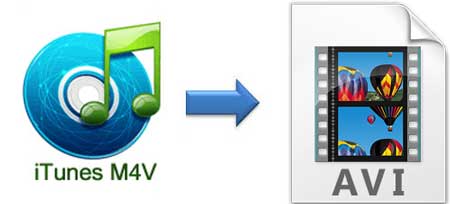 M4V VS AVI
• Both AVI and M4V are lossy formats which sacrifices quality for file size.
• AVI is thought of as a container format with the M4V is a file container format used by Apple's iTunes application.
• Originally, M4V was only played on a computer via iTunes while AVI is much more universally supported and can be played with a variety of players.
Note: The trial version of M4V to AVI Converter only allows one minute conversion. You can purchase the full version with only $44.95 while the original price is $49.95.