Tips about Removing iTunes DRM on Windows
AVS4Mac M4V Converter Plus is a professional and easy-to-use DRM remover, it can remove DRM protection from iTunes purchased and rented M4V videos and convert protected or unprotected videos into standard unprotected video formats such as MP4, AVI, MOV, MPEG, WMV, etc.
Once you bought videos from iTunes store, you may find they are always in M4V format, which is Apple's typical format for protected MPEG-4 videos. You can only play this kind of videos on iTunes, iPod, iPhone, but you can not enjoy them on any Android devices, Windows phones/tables or other devices.
In order to remove DRM with AVS4Mac DRM Converter Plus more expertly, here are some tips for Windows users.
Tips 1 Check the Version Number
To get the version number of the program, please click menu bar "About", in the popup box, you can get the basic info of the program.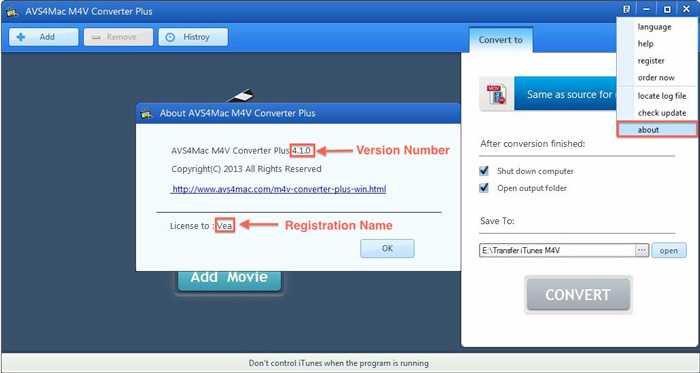 Tips 2 Check the Latest Version
To check the latest version of the program, please click menu bar "Check Update", in the popup box, you can get the info of the latest version.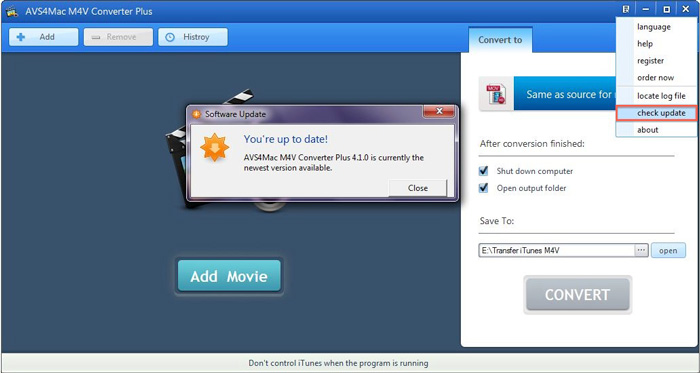 Tips 3 Add/Remove iTunes Files
Click "Add" button to add iTunes M4V videos to the program. All the available videos will be listed in the pop up dialog as follows. Or drag the files directly to the program.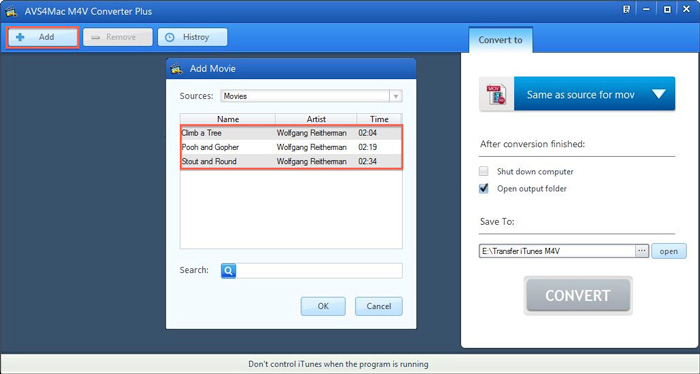 Click the file you want to remove and the file will become blue. Click "Remove" button and the file will be removed.
Tips: You can also move the mouse to the file you want to delete, it will show the "X" button, and you can click it to delete the file.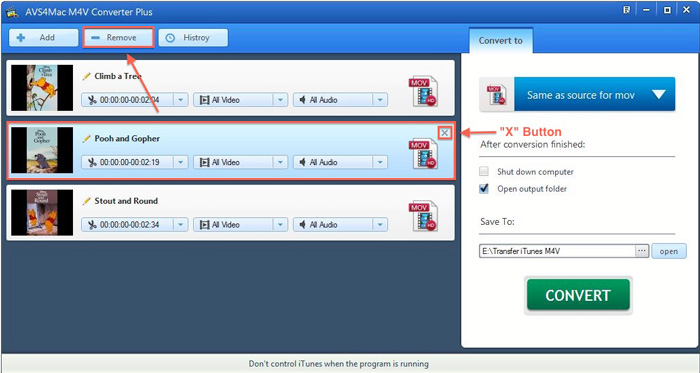 Tips 4 Change Output Path
Click "Browse" button to customize the location. Choose the output folder as you like and then click "Ok" button. Click "Open" button to go to the folder directly.
Tips:The default folder is C:\Users\test\Documents\AVS4Mac M4V Converter Plus.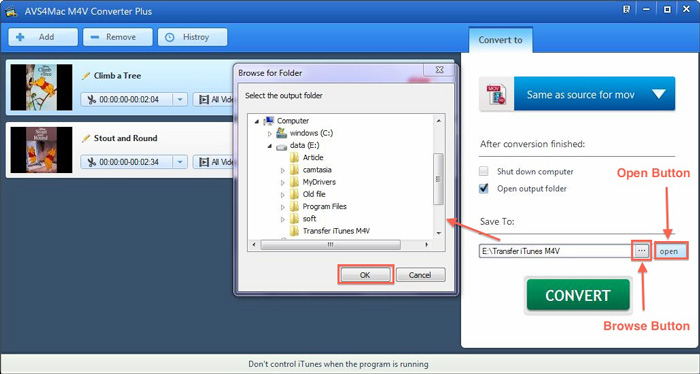 Tips 5 Select Options after Conversion
Shut down computer: When checked, the computer will shutdown after conversion finished. It is very useful when you need your computer to shut down automatically after converting.
Open output folder: When checked, the output folder will show up after conversion finished. It is convenient to view the output files.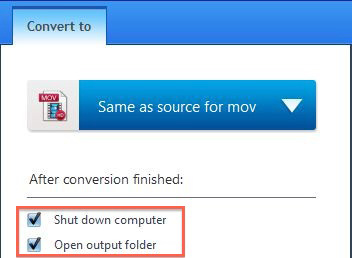 Tips 6 Manage History Records
Click "History" button to show up the records. The history records list according to the ouput profile. Click "Clear" button to clear all records with different options. Click "Browse" button to check the file in folder.